COMMITTED – CAPABLE – CARING
37 Years of Commitment to Cheltenham
Writer & Educator; Community Volunteer
Endorsed Democrat
for Cheltenham Township Commissioner, Ward 4
VOTE NOVEMBER 5
I hope my community is a better place because of what I bring to it.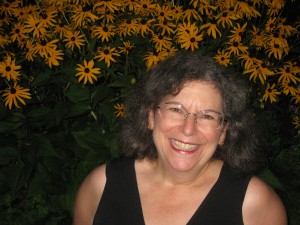 Over the decades, I've had positive impact through my professional career and volunteer service.  My work has shaped civic education. I've  expanded the lives of people with special needs and mainstream perceptions of them.  My research and news articles raise awareness about issues in education, health, business and the environment. As a volunteer, I've partnered with others dedicated to innovation and problem-solving to help individuals and community make the most of our great potential.  
These experiences, in turn, help me to grow and contribute even further.   
 (For Ann's Education & Career background, please click tab for Qualifications)
Ann has worn many hats over the decades, as a volunteer community leader and professionally as an adjunct professor, program consultant and freelance writer. All her pursuits reflect her passion for civic engagement and problem solving, excellence in education and health care, integrity and interpersonal respect.
Ann's volunteer service to the community has  included:
Ann has been involved with the League of Women Voters of Abington-Cheltenham-Jenkintown since 1976.  She became an officer, and was active in observer corps, voter registration, information dissemination, Legislative Interviews and organizing candidate forums

.

F

rom 1977-1986,

Ann served as a

Community Representative on the Health Systems Agency (HSA) of Southeastern Pennsylvania

.  HSAs were local advisory bodies, set up across the state to study applications for state-issued Certificate of Need for expensive equipment and construction projects by hospitals and other healthcare providers.  Ann studied detailed proposals by healthcare institutions across Montgomery County, making site visits, questioning administrators, and determining whether or not to recommend these projects for regional and state approval.
From

1979 into the early 1980s

, Ann served on the Board (and as President for several years) of

Waverly Children's House

, a local Montessori pre-school and kindergarten.
Throughout the

1980s-90s

, Ann accepted

leadership roles

in Wyncote, Elkins Park, Cedarbrook and CHS

PTO organizations, and also became an officer, including President, of UPG

.   She partnered with other parents, School Board members and concerned educators to try to change a "business as usual" approach that was no longer serving excellence, to meet the academic needs of all students, to engage alienated families in the school community, and to create and support initiatives to bring transparency, respect and responsiveness.  Among many other activities, Ann attended and provided questions & input at Board committee meetings, participated in Strategic Planning retreats, on a Superintendent Search Committee, and in the Middle States Evaluation/Accreditation process at CHS.
In 1979, Ann wrote a series of articles under a grant from the EPA and LWVPA titled

Water Quality Management in Pennsylvania

.  These papers helped bring the public information about conserving and protecting the quality of precious water resources.  She has been a professional freelance writer since then, raising awareness about issues in community health, education, business and

environment.

(click tabs for Qualifications and Article

s

)
Since 2003 -present,  Ann has been a Board member of the

Cheltenham Township Adult School (CTAS)

.  She enjoys helping bring innovative programs and course offerings to the community, contributing to Cheltenham's cultural leadership, and being part of a hard-working, effective team.
Ann has served as an

Election Inspector

for Cheltenham 4-4

since 2005

.
Quick Facts:
Born in St. Louis, Missouri
College & Graduate School, Ohio  (QUALIFICATIONS)
Married to Paul since 1970
Active resident in Wyncote since 1976
Three daughters graduated from Cheltenham public schools and have established their own careers and families
Grandmother of 6